Versani threw a truly superior party tonight. It was very cold outside, but inside it was warm and inviting, and not just because they had the heat turned on. The staff was welcoming. The design of the space just says "stay a while." The wine and food was pleasing to the palette. The DJ, Kamau Preston AKA DJ Monk, put everyone in a lively, festive mood. Everyone but me. He locked me into "gotta dance" mode early with great classic hustle, club style hustle, straight West Coast Swing, some Samba and more. And all of this was before the belly dancers, Kaitlin and Gisela, came out to perform. They moved through the crowd, interacting and shaking with evident technique and skill. Their performance was both art that stood on its own merits, and ambient motion that made you think "of course there would be belly dancing at a jewelry store."

The truth is that there was enough space that one could have danced Hustle or West Coast. With reasonable floorcraft, one probably wouldn't hit the display cases. If they had actually gotten most of the goodly number of attendees to social dance, the very fine jewelry might have been, admittedly, at risk. Transfer the basic concept of this party to a larger space designed for dancing, and you would likely end up with a killer multi-dance event.

Even with the "distraction" of the belly dancing, plenty of people were browsing and buying the jewelry. There is plenty on offer at Versani, designed by Ara, that is high style and expensive, but there are also plenty of moderately priced pieces that are just as infused with artistic design and careful craftmanship. Some pieces are ornate and some are more sleek and modern, so there is a good chance of finding something to fit your intended recipient.

Don't forget that the Joyce SOHO is right across the street, so you can find cutting edge art on both sides of Mercer Street.

If you are into dance and jewelry, the next time Versani throws a party, put it on your A-list.
DJ Monk
Photo © & courtesy of Robert Abrams
---
Belly Dancing at Versani
Photo © & courtesy of Robert Abrams
---
Belly Dancing at Versani
Photo © & courtesy of Robert Abrams
---
Belly Dancing at Versani
Photo © & courtesy of Robert Abrams
---
Belly Dancing at Versani
Photo © & courtesy of Robert Abrams
---
Belly Dancing at Versani
Photo © & courtesy of Robert Abrams
---
Belly Dancing at Versani
Photo © & courtesy of Robert Abrams
---
Belly Dancing at Versani
Photo © & courtesy of Robert Abrams
---
Belly Dancing at Versani
Photo © & courtesy of Robert Abrams
---
Belly Dancing at Versani
Photo © & courtesy of Robert Abrams
---
Belly Dancing at Versani
Photo © & courtesy of Robert Abrams
---
Belly Dancing at Versani
Photo © & courtesy of Robert Abrams
---
Belly Dancing at Versani
Photo © & courtesy of Robert Abrams
---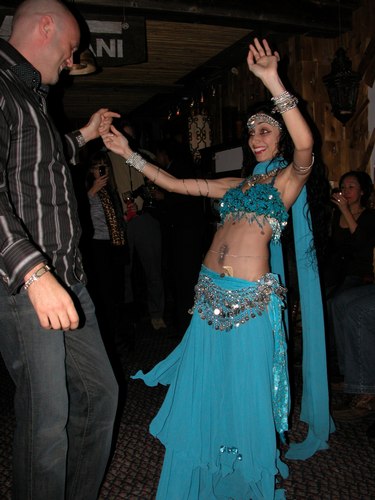 Belly Dancing at Versani
Photo © & courtesy of Robert Abrams
---
Belly Dancing at Versani
Photo © & courtesy of Robert Abrams
---
Belly Dancing at Versani
Photo © & courtesy of Robert Abrams
---
Belly Dancing at Versani
Photo © & courtesy of Robert Abrams
---
Belly Dancing at Versani
Photo © & courtesy of Robert Abrams