Zumba – hmmm. Sounds like a suped up car. Zumba is fast and furious, it requires you to put on the gas and keep it going for a full hour with a few quick stops in between. Yet, Zumba has nothing to do with cars but has everything to do with fitness of body, mind and spirit.

Zumba is aerobic fitness at its best. It's a fun workout that will tone, shape and burn calories and help you lose weight if that is your goal. Best of all, you'll have fun in the process. If you like to dance, you'll like Zumba. If you like fast paced aerobic exercise you'll love Zumba because it's a combination of both.

While the basis of this fitness workout comes from dance steps mostly inspired by Latin music there's also a few other dance moves thrown in and those vary with the teacher. In fact most every teacher can add their own identity to Zumba.

The story behind the development of the dance took place in 1986 in Colombia, South America when at the time Alberto "Beto" Perez, the founder of Zumba, was known for his aerobic workouts. Rumor has it he forgot his music one day for class and so pulled together whatever music he had kept in his car and improvised. Years later Perez moved to Florida and began teaching there. It was in 1999 that he partnered with Alberto Perlman and Alberto Aghion, which is when the marketing for Zumba began. Eventually that evolved into a certification program. Nowadays Zumba instructors are plentiful.

But what exactly is Zumba? It is mostly a mixture of salsa, samba and cha-cha for one fast-paced energized hour-long workout. You may also see some cumbia (the national dance of Colombia), meringue, reggaeton (a form of Latin hip hop), mambo, rumba, belly dancing, flamenco and calypso among the routines and both fast and slow rhythms offer a change of pace during each class.

Zumba is interval training (taking the heartbeat up and down) because you go for a stretch and then take a minute or so to catch your breath before starting a new routine. Interval training is better than a normal workout where your goal is to reach a high peak and then lighten things up at the end of the class. Zumba keeps the body more efficiently burning calories by constantly peaking over and over again. The average burn during a one-hour class is 600 calories, factoring in your age and how much energy you put into the workout. All areas of the body are focused on at some point during the workout including the gluteals, legs, arms, heart, and abdominals.

Zumba has two levels of workout. The Basic Skills level is just that and Zumba Gold is less intense and is for older adults and those who need the workout to be just a bit slower.

The word Zumba is a Colombian slang word which translated means buzz like a bee. You certainly do buzz along at a nice clip in this fun workout as I was soon to find out.

I Try My Hands, Legs, Arms, and Body in a Zumba Workout

I'd never heard of Zumba until Jeff Sherman, owner of Bet U Can Dance studio in Northport suggested I try it. And so in between catching some of the rhythm with my camera I tried to keep up with the class. Since I am a dance lover who likes to stay in shape through exercise, the idea of combining dance with exercise really seemed like a good idea to me.

I decided to take a few classes with different instructors to get a first hand feel for the class. What I discovered is that while you pretty much go nonstop for an hour, no two instructors do the same routine. In addition, those in the class just look like they are having fun. The cool thing is that so much happens during the class that if you are new to this there is no way you can follow each movement exactly, nor are you expected to because Zumba is all about fun and fitness and constantly intertwining the two.

You'll see hands up in all directions, people turning left when they should be turning right but no one seems to care. By the end of that hour no matter what you did or didn't do in sync with the instructor really doesn't matter because you've had a good workout and a good time.

Bet U Can Dance has a variety of Zumba instructors and so I decided to go to three different classes to see what I could glean about this new dance craze and how each instructor put their own stamp on their Zumba class.

Lucy Fuentes Zumba Style

Lucy Fuentes was first exposed to Zumba on a vacation. That's when she took her first Zumba class. She was already certified as an aerobics instructor and a personal trainer. "Then I found Zumba and I fell in love." Wanting to know more about teaching the class Lucy went to the Zumba.com web site and shortly after that got certified. She then started offering classes wherever she could.

"It is a great full body workout and it is fun. I love to dance. I like the way Zumba brings your heart rate up and down. Your energy level stays so even," explained Lucy.

"Zumba changed my life because with it comes a positive energy and positive attitude. People leave the class happy. Husbands love me because their wives have great energy."

Lucy explained that while each instructor can put his or her own stamp on the dance, 70-80% of it has to be Zumba based but with the rest you can "bring your personality in to make it into your own." Some of that personal touch in Lucy's routines is belly dancing. And what Lucy likes most about Zumba is that "from an amazing salsa step you can get gluts, waist, quads and cardio exercise."

Lucy can be reached at Lucy_fuentes@yahoo.com.

Fran Ferriso Was Born to Zumba

Fran Ferriso has been a fitness instructor since 1997. She was doing step, strength classes, kick boxing and palates. "One day in 2002 my husband mentioned Zumba because he thought I would love it. I began to use the tapes and called my class Salsa Aerobics."

Fran was among the first instructors to get certified and was in the second certification program. "I was lucky to have gotten in early. I started teaching it in 2004," she explained. "I did it for the longest time and nobody heard of it. In the last two years it really exploded."

Fran believes the attraction to Zumba is "because it is easy to do but yet it is fun. It makes you feel sexy and like a dancer. It makes you happy. For the one hour you are doing it you don't think about problems or worries. It is a feel good workout that people love. There are those that say it has changed their lives. I feel grateful to give people something that they can look forward to and enjoy in these stressful times. Zumba is satisfying, fulfilling and fun and yet you can also get in shape."

Fran explained the basics of the dance a bit noting "interval training is where you combine a faster rhythm song with a slower rhythm and you alternate whereas curve is where you start out slowly and then you build and then it starts to decrease in intensity between the two. I alternate. I prefer curve because I am a cardio junkie – one song after the other because it's like a killer cardio class. I have had a reputation of delivering. I wouldn't be doing it if it didn't skyrocket my pulse," she explained.

"Everyone has to find the instructor they like," continued Fran. "Each category of Zumba has a certain set of steps that they will teach you for each rhythm and each rhythm has its own steps. I try to stick to the formula they give me but you can create your own. I try to have a balanced class of hip hop, meringue, cumbia, flamenco, and belly dance and incorporate a little bit of everything so that people get a flavor."

Fran explained that while she was born in this country her ethnicity is Latin based. "Zumba gets me in touch with my roots. It is more about cardio but they are coming out with toning classes where you can incorporate light weights.

"You have to have a passion for it," she continued. "When Zumba came along I focused on Zumba and dropped everything else. It is so much more fun than plain aerobics. It is like Jazzercise but it is sexier and spicier then the dance based programs. It's hip. It's cool."

Even the dancers are developing their own style and "they don't have to be in step with the instructor," explained Fran. And when Zumba began the instructors faced away from the students because it was easier for the students to follow the steps but recently that has changed.

"You face the people because you bring your energy to the people and not into the mirror. I think it will bring a whole new dimension."

And while Fran is "still growing as an instructor," she too has benefitted from the dance. "I am able to maintain my weight and my fitness level with Zumba alone. It's a wonderful way to keep fit especially when you combine it with some strength exercises because it helps you lose weight, you end up being more fit and you feel good in the process. And Bet U Can Dance is becoming the Zumba fitness center on Long Island."

Fran concludes our conversation noting, "We all have our own style and our own following. This is what I was born to do." Fran can be reached at Maybug815@aol.com.

Joanne Rossiter Loves the Zumba Craze

The first teacher I took a complete Zumba class with was Joanne Rossiter. Since all the previous times had been with camera in hand for most of the lesson what I immediately discovered was that doing a complete Zumba class was a great workout. It also gave me a chance to feel how the workout and dance steps are intertwined. For instance, we did a cha cha with our feet at one point while our arms were getting a fitness workout. There were times I found it hard to decipher between the dance and the fitness but it was way more fun than just working out.

I asked Joanne about that whole arm workout and she said, "I was including any arm workout I could think of including circles, pulsing and up and down." The dancing helped distract you from the arms but by the end I recall that my arms were pretty tired.

For Joanne it is the Latin music that she feels is the biggest draw to Zumba. "People fall in love with the music. Any other classes you go to you are going to hear the same songs but in Zumba you will hear a salsa, cha cha and other dances and you'll even learn the steps of those dances."

I also asked Joanne about the fact that I often saw her using Zumba sign language. For instance when we would go left she would point that way or when you had to do a step three times she would raise three fingers.

"Typical in Zumba is to use non-verbal cuing," she explained. "Really in the end you are just dancing. That's what makes this class all about the music."

Joanne would also yell out a "hey" now and then during the class or go up and take someone's hand and do the dance workout with them.

"I like to connect with my students," she admitted. "I always smile and make eye contact. I try my best to learn their names. It makes it fun for them and since this is my passion it is important that they recognize that I am also having fun. If I see someone that seems a little uncomfortabel I try and go over to them and dance around or with them. I think it's paid off."

For Joanne the next best thing about Zumba is that "It's effective. I lost 25 pounds and my students can't believe they are losing weight while they are having fun."

Zumba is just Joanne's part time job. Her daily job is teaching Math at North Shore Middle School in Glen Head. She feels being a teacher has helped her connect with her Zumba students.

It's a total win-win situation for Joanne who says that for her the benefits include "the joy I get from my students. There's nothing like people smiling and cheering while exercising."

To contact Joanne email cravenrossi@yahoo.com or visit her web site at www.zumbaliny.com.

Conclusion

While Zumba is all about health and fitness it also has added benefits. Zumba is a stress reducer in an economy that is less than ideal. The bottom line is that Zumba is good for anyone: male, female, young and old. Here you have an efficient fat-burning exercise program that tones the body and promotes lean muscle mass, energizes you, is effective, develops strength and keeps you smiling.

Zumba's slogan is "Ditch the workout, join the party." And, in fact, many people (mostly woman) have done just that.

To Find a Fitness Class Near You

Bet U Can Dance is one of many locations that offers Zumba classes and they are available every day of the week. Their summer Zumba schedule is:

Monday: 4:30-5:30 p.m. and 7:00-8:00 p.m.
Tuesday: 4:30-5:30 p.m., 6:45-7:45 p.m. and 8:00-9:00 p.m.
Wednesday: 10:00-11:00 a.m., 4:30-5:30 p.m. and 7:00-8:00 p.m.
Thursday: 10:00-11:00 a.m., 4:30-5:30 p.m. and 7:00-8:00 p.m.
Friday: 10:00-11:00 a.m. and 5:00-6:00 p.m.
Saturday: 9:00-10:00 a.m. and 10:00-11:00 a.m.
Sunday 10:00-11:00 a.m.

The cost for group lessons is $10. Bet U Can Dance Studio is located at 3032 Jericho Tpke., East Northport, NY 11731. Make sure to call Jeff Sherman, owner, 631-623-6559 to confirm times or go to the web site: www.betucandance.com.

You can also find a Zumba class near you by going to the Zumba web site at www.zumba.com.


---

For questions or comments feel free to contact the reporter, Diana De Rosa, dderosa1@optonline.net.

Additional photos can be seen at this link: http://www.presslinkpr.com/gallery2/main.php?g2_itemId=140101
Zumba
Photo © & courtesy of Diana De Rosa
---
Zumba
Photo © & courtesy of Diana De Rosa
---
Zumba
Photo © & courtesy of Diana De Rosa
---
Fran Ferriso
Photo © & courtesy of Diana De Rosa
---
Zumba
Photo © & courtesy of Diana De Rosa
---
Zumba
Photo © & courtesy of Diana De Rosa
---
Zumba
Photo © & courtesy of Diana De Rosa
---
Eddie Velquez
Photo © & courtesy of Diana De Rosa
---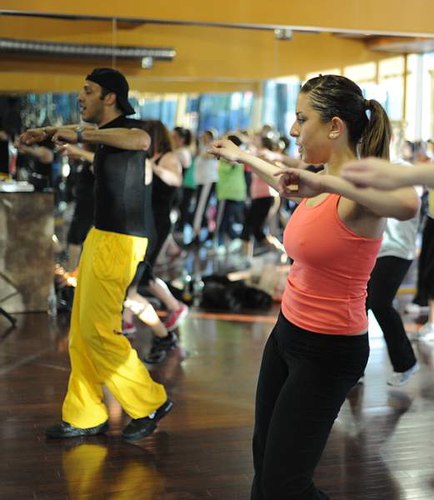 Eddie Velquez, Krystle DeMartino
Photo © & courtesy of Diana De Rosa
---
Fran Ferriso
Photo © & courtesy of Diana De Rosa
---
Fran Ferriso
Photo © & courtesy of Diana De Rosa
---
Fran Ferriso
Photo © & courtesy of Diana De Rosa
---
Fran Ferriso
Photo © & courtesy of Diana De Rosa
---
Fran Ferriso
Photo © & courtesy of Diana De Rosa
---
Fran Ferriso
Photo © & courtesy of Diana De Rosa
---
Fran Ferriso
Photo © & courtesy of Diana De Rosa
---
Fran Ferriso
Photo © & courtesy of Diana De Rosa
---
Fran Ferriso
Photo © & courtesy of Diana De Rosa
---
Fran Ferriso, Joanne Rossiter, Lucy Fuentes
Photo © & courtesy of Diana De Rosa
---
Fran Ferriso, Rosemary
Photo © & courtesy of Diana De Rosa
---
Joanne Rossiter
Photo © & courtesy of Diana De Rosa
---
Joanne Rossiter
Photo © & courtesy of Diana De Rosa
---
Joanne Rossiter
Photo © & courtesy of Diana De Rosa
---
Joanne Rossiter
Photo © & courtesy of Diana De Rosa
---
Joanne Rossiter, Krystle DeMartino
Photo © & courtesy of Diana De Rosa
---
Krystle DeMartino
Photo © & courtesy of Diana De Rosa
---
Lucy Fuentes
Photo © & courtesy of Diana De Rosa
---
Lucy Fuentes
Photo © & courtesy of Diana De Rosa
---
Lucy Fuentes
Photo © & courtesy of Diana De Rosa
---
Lucy Fuentes
Photo © & courtesy of Diana De Rosa
---
Lucy Fuentes
Photo © & courtesy of Diana De Rosa
---
Lucy Fuentes
Photo © & courtesy of Diana De Rosa
---
Samantha
Photo © & courtesy of Diana De Rosa
---
Sandy, Karen, Mary, Yolanda
Photo © & courtesy of Diana De Rosa
---
Time for Water - Yolanda
Photo © & courtesy of Diana De Rosa
---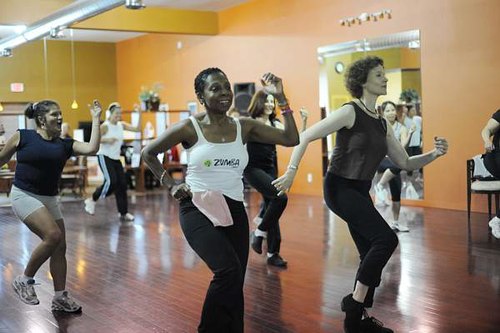 Yolanda (center)
Photo © & courtesy of Diana De Rosa