Photographer and former dancer Jesús Chapa-Malacara, head of art production company fotosjcm, announces the launch of Esprit de Corps, an innovative book of ballet photography unlike any seen before. The high-end art book, currently being independently financed and offered exclusively through a Kickstarter campaign, will feature world-class dancers from several top ballet companies, including American Ballet Theatre's Jared Matthews and Yuriko Kajiya, Dance Theatre of Harlem's Michaela DePrince and others.

The photographs, innovative in their use of light and sparse use of retouching, explore the boundaries of photography in capturing both motion and lines in the same frame. "The work is just, wow," said DePrince. "When I saw the photos, I knew immediately I had to be a part of it." - "OMG, incredible!" added American Ballet Theatre dancer Elina Miettinen upon seeing prints of the first few photos. "The digital ones are beautiful, but they don't hold a candle to this."

Initially, the book will be exclusively available through a Kickstarter campaign at http://kck.st/18j0bNQ with the goal to pre-sell enough copies of the book, prints, and other items including bags, greeting cards and posters to finance the project.

Kickstarter is a crowdfunding site that allows creative professionals to pre-finance projects by asking potential customers about their interest in those projects before producing them. Those customers, also known as backers, "vote" by pledging money to the project in exchange for the products the project produces. With the understanding that it would be impossible to deliver on the promises of a project without reaching the minimum budget, backers are not charged if that budget is not met within a stated time frame, and the project resultantly doesn't go forward.

"The crowdfunding route was definitely the way to go with this project, especially because we want to do everything right: pay the dancers well for their hard work, have a full production staff and produce the highest-quality goods possible," said Chapa-Malacara. "It's clear publishers are convinced there isn't enough of an audience to justify budgets for creating new art books. We're going to prove there are plenty of patrons of the arts out there willing to give new ideas a chance from the ground up."

The campaign for Esprit de Corps will last 32 days and run from July 15 - August 15, 2013. The book and products will roll out between August and December 2013. The project and campaign can be found at: http://kck.st/18j0bNQ.

"It's the new frontier in getting projects done independently," says Chapa-Malacara. "I'm psyched to share this work with the world after a year of working on setting up this project. I'm thrilled to be bringing to dance and motion photography something completely fresh and new and about turning them into an art book. The interest and demand so far has been amazing."

About fotosjcm

fotosjcm is an art production company specializing in commercial and editorial photography, and in independently produced multimedia art projects that straddle the lines between art, literature, entertainment and social commentary. These multimedia art projects represent its long-term vision of becoming a powerhouse multi-media art production company that in addition to the work of photographer and creative director Jesús Chapa-Malacara, identify and produce projects by other artists creating work that is at once unusually thoughtful, profoundly relevant and intensely captivating. More at http://fotosjcm.com.
Photo © & courtesy of Jesús Chapa-Malacara
---
Photo © & courtesy of Jesús Chapa-Malacara
---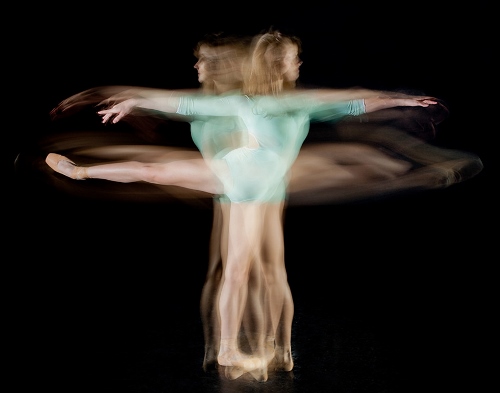 Photo © & courtesy of Jesús Chapa-Malacara
---
Photo © & courtesy of Jesús Chapa-Malacara