Both works tonight, Te Deum (first performed in 1995) and Fire in the Sky (a world premiere), presented a choreographic idea and a moment in time, stretched to about 45 minutes each. This observation isn't meant to be positive or negative. It simply is, a perception of the flow of time. The works may or may not match your preferred temporal experience. Rioult's dancers had rock solid technique, as always, which helps to carry the choreography. There was plenty of interest within the choreography as well.

The two works were set to very different music, and emphasized differing choreographic vocabulary. Both, though, were organized around a central figure supported by a kinesthetic chorus.

Fans of Rioult, or Dante, or an extravagant rock aesthetic somewhere between Bowie and Byrne, will appreciate and enjoy this well paired set of dances. Fans of abstract dance who have never seen Rioult's work should add Rioult to their life list, and this is as good a Rioult show as any to start with (I haven't ever seen a bad Rioult show). Anyone else ought to see the show and decide for themselves, but that is always true. Just don't see the show alone: it will give you something to talk about, so bring a conversation partner or three.

Rioult's Joyce season runs through June 4, 2017.
For more information, go to rioult.org or joyce.org.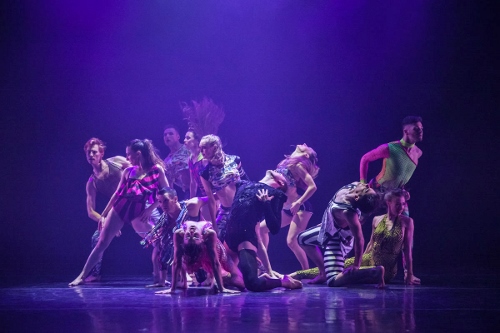 Photo © & courtesy of Sofia Negron
---
Photo © & courtesy of Sofia Negron
---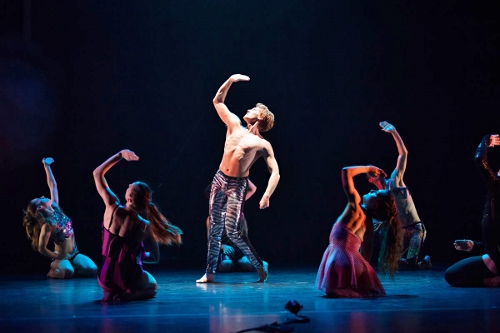 Photo © & courtesy of Sofia Negron
---
Photo © & courtesy of Eric Bandiero
---
Photo © & courtesy of Eric Bandiero
---
Photo © & courtesy of Nina Wurtzel